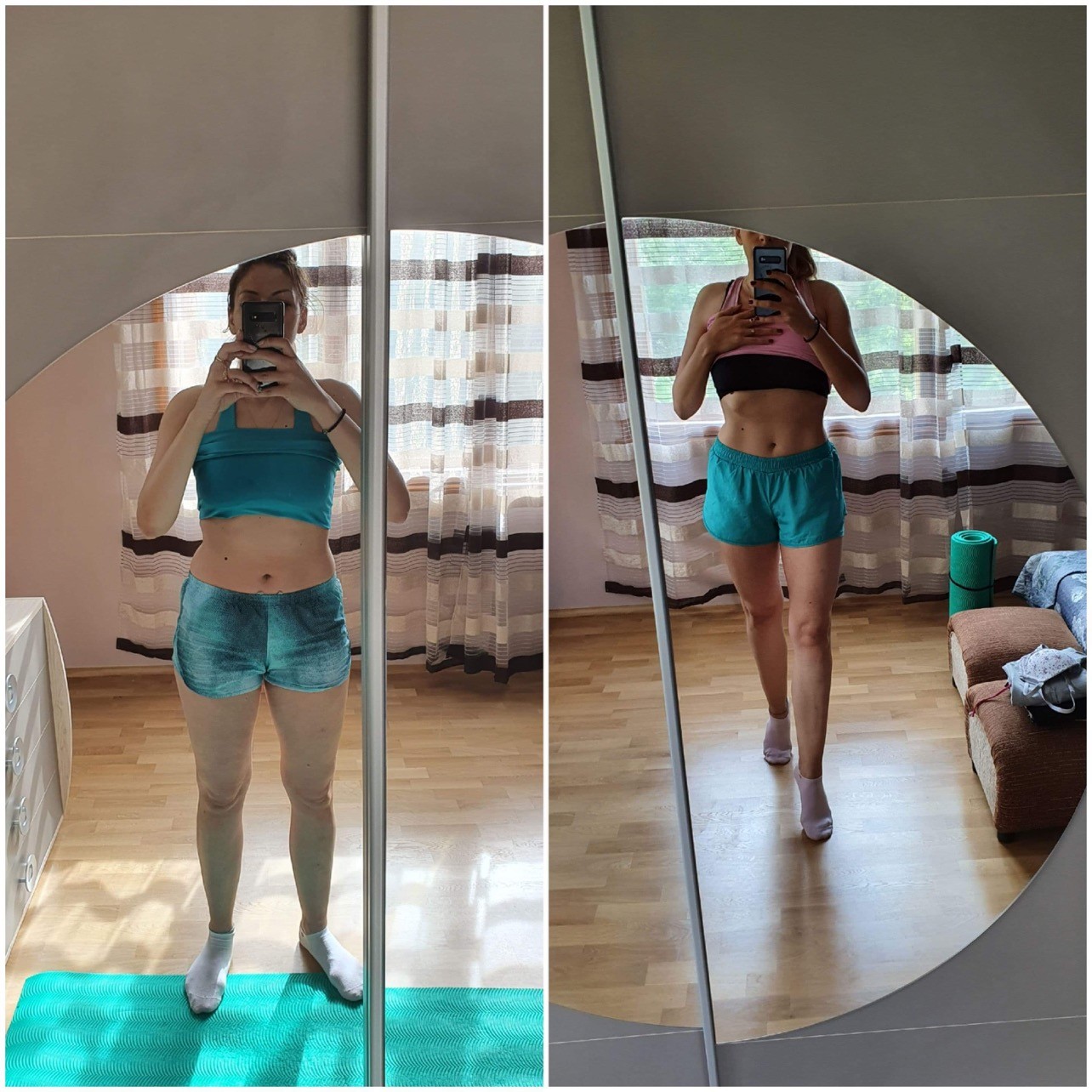 Mariela
I have just finished 'FITLATES start' and I want to thank you for the amazing workouts! I feel great. I will continue with the 'Booty Builder' program and I can no longer imagine a morning in which you do not greet me 🥰 in two words - YOU ARE GREAT and THANK YOU!
---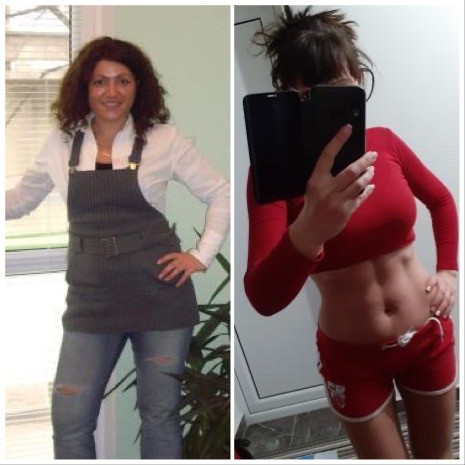 Theodora
I've had a weight problem for a long time. I tried dieting to achieve quick results but ended up only gaining more weight!!! Nearly 3 years ago I found Joana and I am so happy because thanks to her training I finally got the desired results! Some say that training at home does not lead to results but I'm against that statement and I think my photos prove it 🙂 Thank you again, dear Jo. You motivate me every day to show up and keep going!
---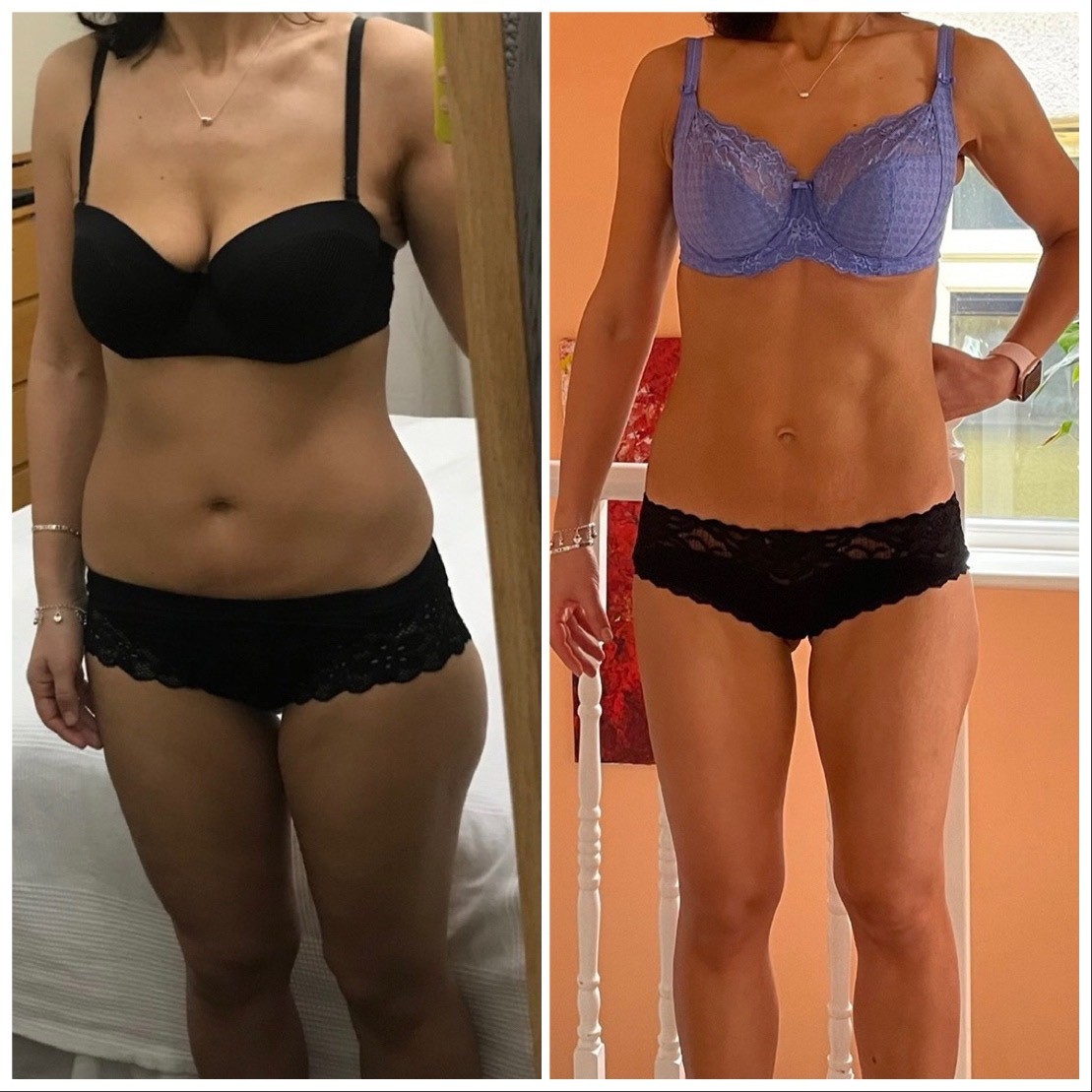 Iliyana
I am super proud of my results thanks to Joana's workouts, so diverse and super effective. I started with a monthly challenge a year ago and I became so interested in her training that a year has passed and I continue to do it with great desire. I have never loved going to the gym in my life, but with Joana's home workouts I managed to achieve a unique transformation and my much desired and dream result. And the combination with workouts and diet made me see results very fast. I am very glad that I discovered the radiant Joana who is also very motivating and helpful.
---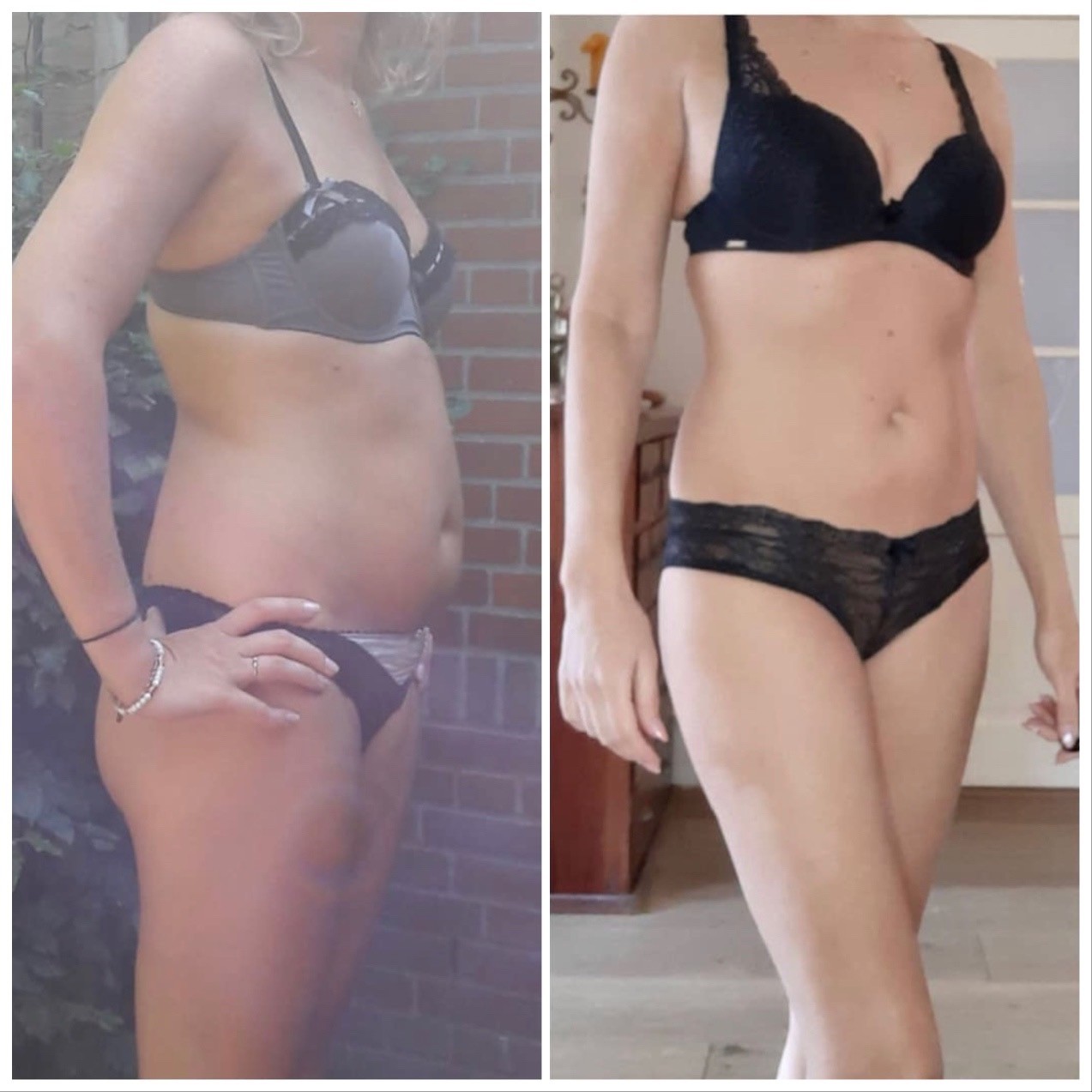 Laura
On the first photo, I had a BMI of 21.5. I wore correction shirts to cover up my tummy. When I told people that I wanted to lose weight, I was often told that it was really not necessary: I would become waaaaay too thin. I would defend myself by saying that although my overall weight was good, I was not satisfied with my proportions and that it was not good for my health to have this level of fat around my waist. The moral of this story: when setting your goals, stay close to yourself. Only you know what suits you and what makes you happy in the end. Make your own plan. The only one you have to agree with is you.
---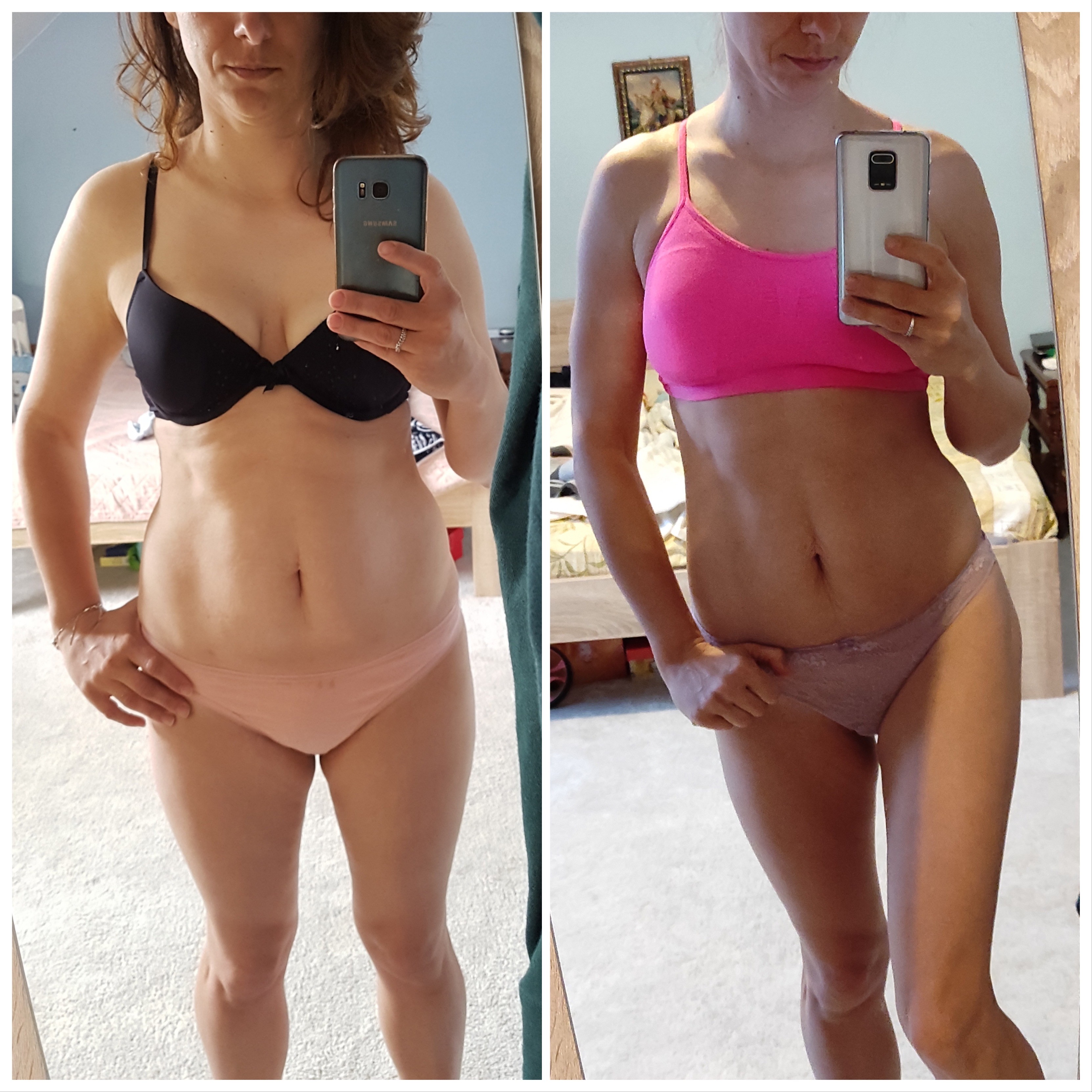 Yana
I am so thankful for finding you and being able to achieve amazing results. I am still far from the goal, but I will not give up. I have two children and the skin around my belly was very sagged but now I can see a great difference, but despite everything, I finally feel confident and good in my body. Some things can't be shown with photos. I feel fitter and stronger than ever!
---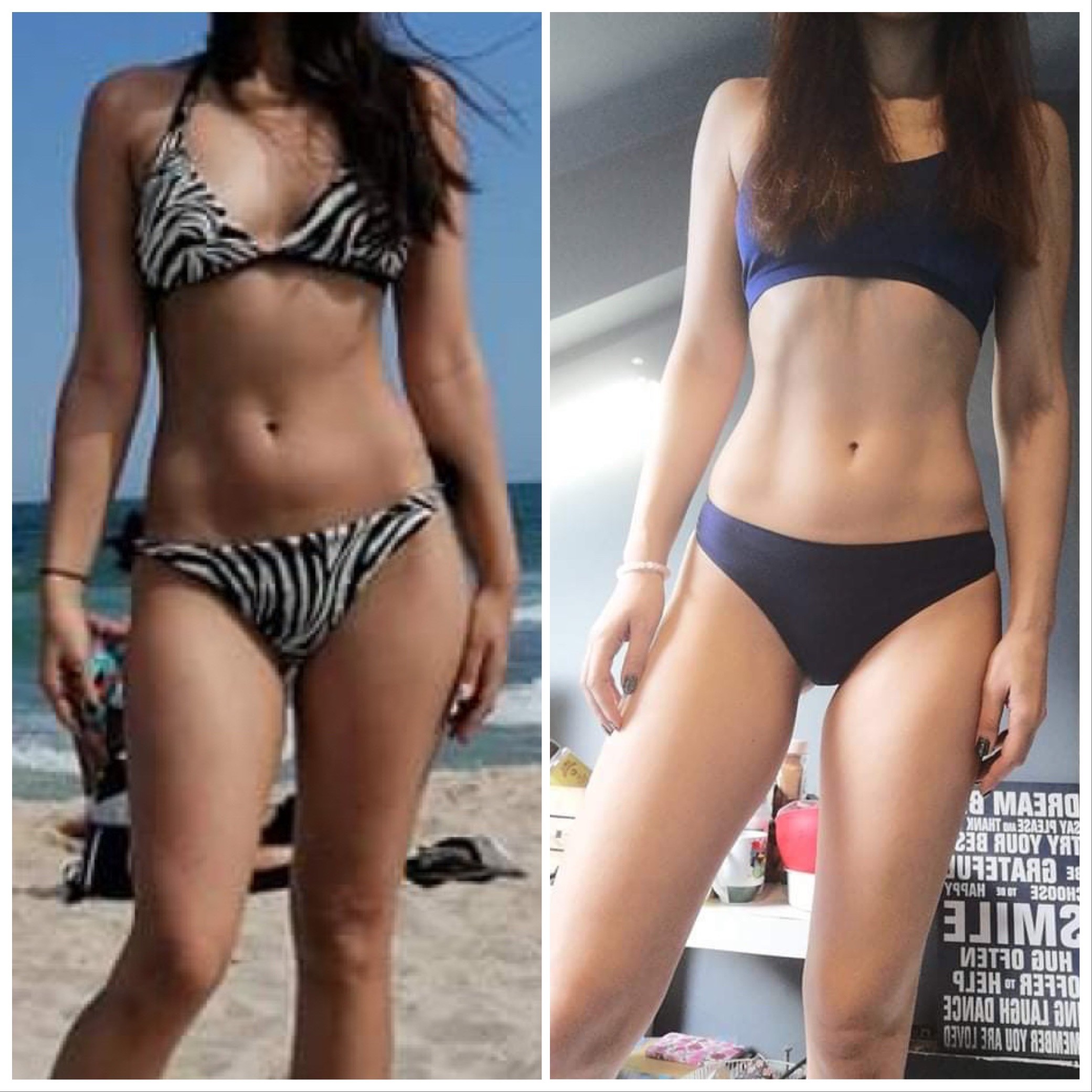 Silviya
The online studio is great, there are so many different workouts, I'm never bored, on the contrary, I exercise because Joana motivates me, but also calms me down. I can also track my progress in my personal account, such as how much and what kind of training I have done. I also like the motto "Do something today that your future self will thank you for!''
---